All about Brady
(On-air from 2:00p-8:00p)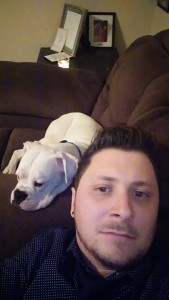 I grew up in Florence, KY which is about 10 minutes south of Cincinnati and still consider myself to be somewhat of a yankee!! I moved to Bowling Green in 2005 to attend Western where I majored in Broadcasting and Sales.
I started my career off at WUHU 107 as an intern in 2009 while I was still in school, and I continued to "moonlight" and do the Saturday Night Mega Mix after I graduated from Western in 2009. I eventually worked my way up to doing weekends and doing some Live broadcasts. I also have been a mobile DJ for 6 years and do music for weddings, parties, and events!!
I obviously love music ( A great job to have huh) and most recently been collecting vinyl records!!!
I have a boxer named Ralph and have been living the single life lately!!!!
I am currently doing afternoons on WUHU which is from 3p-9pm M-F. You can also hear me all weekend on the Saturday Night Mega Mix and Sundays 3pm-8pm.
I love my job!!!
Share and Enjoy