All About Brooke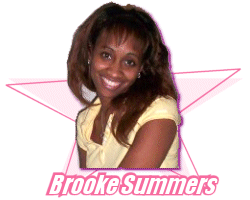 Wow, What do I say? I wanna seem interesting.
So much in a small amount of time.
I was born in the traditional blizzards of Buffalo, NY (Gotta love that snow). I attended high school at Williamsville North or Willie N as we call it back home. After high school I attended the SUNY Buffalo for a few years until I got the urge to join the ARMY (Air Assault!!!). I did 3 years active duty stationed at Fort Campbell (Again I say, Air Assualt and a big HOOAH to my army buddies), which is what brought me to the South.
I now have two beautiful (and very expressive) little girls – Bella who is 17 and Bree who is 15. The oldest is headed off to college and the youngest will enjoy her remaining time in high school without having to share the hallways with her older sister. After Army life, I decided to go back to school and studied Education at APSU, then decided I that I had a big mouth and liked to talk a lot, so why not put it to work for me and changed my major to Communications. As they say… the rest is history… in the making!!!
Share and Enjoy